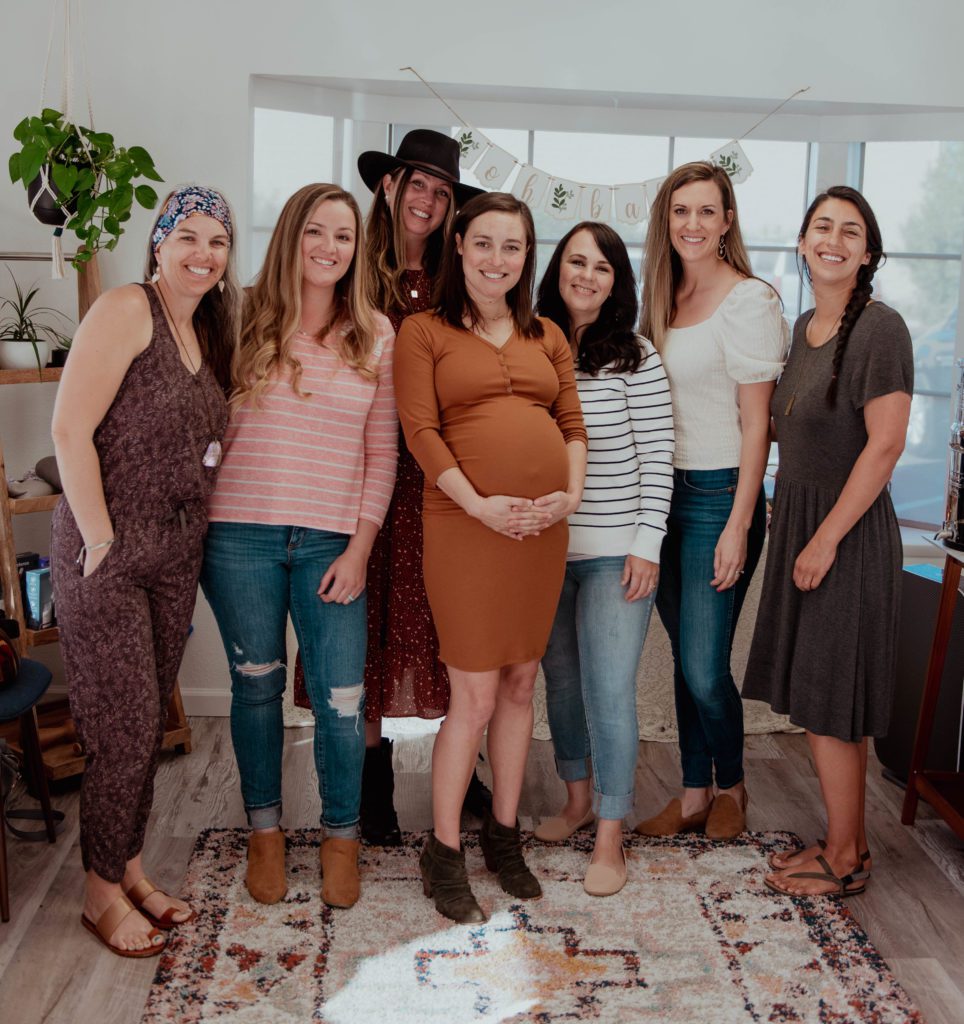 Do you have something or someone to celebrate? We're now hosting events for you and your friends! Turn every celebration into a pampering experience. Birthdays, baby showers, wedding showers, girl's night out, just about any excuse for some spa time! We can provide food and refreshments upon your request. 
Here's what you'll get with an event like this:
You'll also get the entire place to yourselves! Four treatment rooms, multiple therapists, and a variety of services to choose from. The only hard part is choosing!
Please call us to inquire about available dates, and pricing, and to book your event. We can't wait to host you!
Now offering classes and gatherings with women in mind. Check out our upcoming classes and gatherings:
This is a monthly event for women of all ages and stages. Join us for a gathering of women to be encouraged, loved, supported, resourced, heard, and empowered in the years of preconception, pregnancy, birth, postpartum, perimenopause, and menopause. You are not broken, friend. Your body hasn't failed you, your mind hasn't gone, and your spirit is very much alive! You simply need a village of women to come alongside you and call out the strength & beauty in you. Each month we will have a topic for resourcing and discussion but ultimately this will be an open handed place to be loved so well.
In true community fashion we will gather and:
share
learn
give
receive
connect
heal
listen
grow
In Michelle's EMPOWERED BIRTH class she do not teach you pain management, positions or breathing techniques.  She teaches you to renew your mind, discover your hormonal blueprint, and feel deeply. This is a journey of unveiling the truth about your intelligent design, the body's amazing ability, your intuition, and your choices.  All that you need is actually inside of YOU, Michelle is just going to introduce you to YOU.  
This class is a series of 6 modules meeting once a week for 6 weeks.  This class would be ideal for weeks 12-28, however you can attend anytime in your pregnancy. 
Module 1: Back to Eden
Intelligent Design

Mammalian Birth
Module 2: Inside Out
Discover your beliefs about birth

Confront your fears
Module 3: Let your monkey do it!
Hormonal Blueprint

Physiological Birth
Module 4: Food For Thought
Nourishment

Love Connection
Module 5: Permission Slip
Informed Consent

The Systems
Module 6: It Takes a Village
The Newborn

The 4th Trimester
Have a small class that you need some space for? Feel free to email us at [email protected] to inquire!
frequently asked questions
We'd love to hear from you!